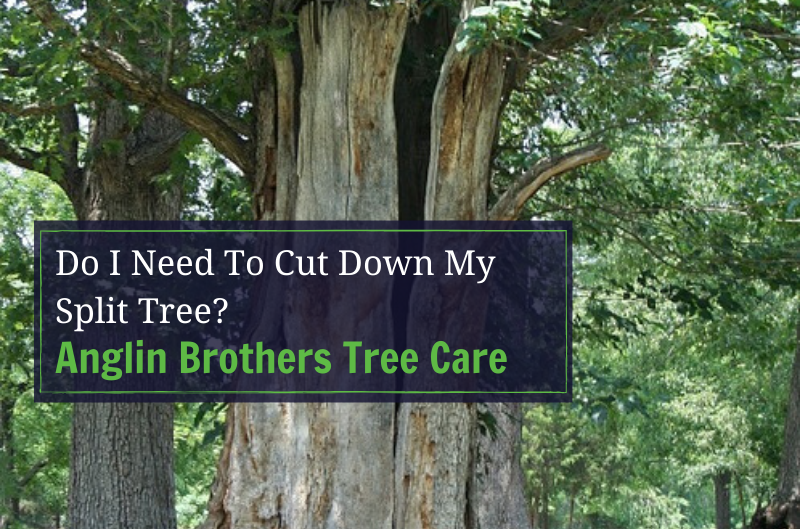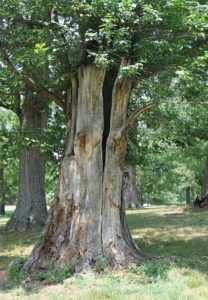 The most common risk of tree damage and breakage is a split tree. As we talked about previously with supplemental supports, a split tree is when there is breakage that creates a 'v' shape. Strong weather in Florida can be a big contributor to creating this kind of situation. Lightning, strong winds and tropical storms can damage trees severely.
Not always!
In some cases, a tree may not be repairable. However, you might be surprised to find out that a huge tree split doesn't always dictate having to remove a tree. Depending on how bad the damage is, the tree may be able to be fixed. The best thing to do is call your Certified Arborist or tree care provider and ask them to take a look at it. They will have the expertise to tell you if it is repairable or what other tree prevention options are available.
Things you can do to preserve your trees
Pruning your trees so that there is no extra weight on the outsides can help prevent splitting. There are several ways a Certified Arborist can save trees with this kind of damage. One of the major fixes for a tree split is supplemental supports. There are three basic kinds:
Prop Installations
Brace Rods
Cables
Each type of support is fitting depending on the situation. Cabling can be done for trees that have what is called a v-crotch. This is when a tree grows from two stems that are close together. As the tree matures and grows larger, the weight of the two halves begins to separate causing a crack in the middle. Storms and winds over time can speed up this process. However, cabling them when you see this kind of growth can prevent a major split down the road. Cabling and bracing a tree will limit the movement and make it less likely for the tree to become damaged.
As always, the best way to ensure your trees are in the best health and preventing future damage is to have a certified arborist take a look at them. Do you have a tree in question? Wondering if your split is repairable? Contact us to set up an appointment for a tree assessment! 
More Posts From Anglin Brothers Tree Care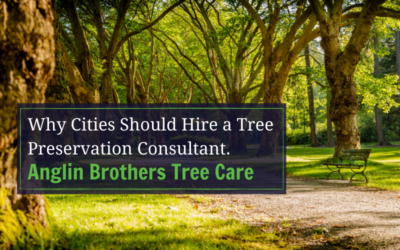 If you drove down to Bartow, FL right now and park in the golf course parking lot, you'd be met with 15+ beautiful, but mature live oaks. It would be a shame to call up a tree care company to rip any of them out of the ground before exploring other preservation options.
This isn't the only place where you can find stunning live oaks in Polk County. There are everywhere we go and a very important aspect to our overall ecosystem. When they start looking "threatening" (sagging branches, decaying bark, etc.) its likely the first reaction is to dial up a local tree care service to come and cut three down.