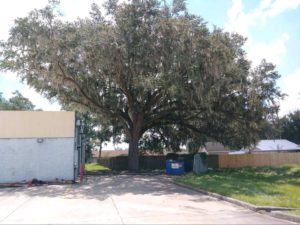 The branches of a tree serve as the first line of defense for the tree itself. When a branch is overextended, it is subject to failure, which can be detrimental to the tree. The solution to dangerous overgrown branches is simple: pruning.
What is pruning, and why is it important?
Pruning is the act of trimming branches to promote the healthy growth of a tree. Think about when the wind is blowing during a windy event (such as a hurricane or intense thunderstorm). The entire canopy absorbs the wind, so to reduce the chance of a branch failing, it gets pruned to get the support the tree needs.
When a tree has pruning done correctly, it will form "scar tissue" over the cut, keeping out possible diseases that could infect the tree. When a tree is pruned incorrectly, it leaves the wounds exposed and open to the conditions that will ultimately kill a tree.
The difference between healthy and unhealthy pruning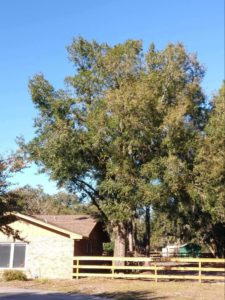 When folks don't quite know what they're doing, it's common to prune in an unhealthy way accidentally. If you can see the cuts, then generally there has been too much pruning. The most common harmful pruning results are:
Over-thinning – Too little foliage cut out of the trees canopy.
Lion's Tailing – Foliage of the limb is only at the end of the branch.
Topping – Pruning only at the top of the canopy.
Butchering – Removing a big part of the tree.
Intentional cuts are integral to a healthy prune; when pruning, remember pruning is to make the tree's structure better. If any of the above occurs while trimming, the tree's structure is harmed, not preserved.

Also, it's essential to use the proper equipment. Too often do people rev up their chainsaws to start hacking through limbs. If you look at pruning tools, they are made for small cuts. Chain saws and large-cut items are not really used for pruning.
Call upon a professional arborist to help with all your pruning needs.
If you aren't confident that you can prune a tree without accidentally damaging the tree itself, then look no further than Anglin Brothers Tree Care.
Call Anglin Brothers Tree Care today to have a board-certified master arborist take a look at your trees for your next pruning project.